Corporate Profile
Introduction of
EXEDY-DYNAX Europe Ltd.
Greeting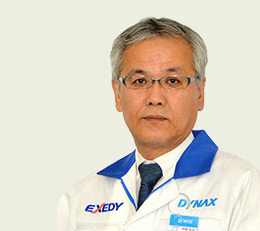 EXEDY-DYNAX Europe Ltd, (EDE) has been operating since 1993 as the only factory in Europe among the EXEDY Group.
Essentially customers and employees are both local residents and we are a well-established company in the local area.
Hungary is located in the middle of Europe, called "Center of Europe" and the city of Tatabanya EDE located has the highway stretching out east to west and it is very useful and convenient geographically for business.
In late 2008, We started current factory which is 5 times larger than ex-factory, since then, we have been chasing further business expansion aggressively.
We are aiming to become attractive company utilizing the European technology and convenience, as well as Eastern European cost competitiveness and expansibility.
Kazuhiro Ito
President
EXEDY-DYNAX Europe Ltd.